Japan Heart (JH), Amity Volunteer Fire Brigade (Amity) and CEMIJ dispatched a joint post-disaster response evaluation team to the municipality of Panay, Capiz, Philppines from Feb. 1 to 6, 2014. The team visited the two communities where a medical assitance tema had provided emergency medical services to survivors from the Typhoon Yolanda, met with the city officials and the officials of the UN-OCHA as well as the Philippine government disaster agency.
No major outbreak of infectious diseases were identifed in the two areas during the evaluation. Some areas have commenced thier reconstruction of communitiy assests such as schools, churches and community halls while some areas needed more resources to rubost their reconstruction efforts.
Overall, the team was able to conclude that as community leaders and city officials considered our emergency assistance services as prompt and effective, and the fact that no major outbreak of infectioous illness in the areas were identifed where the team served. Although the team does not have suffecient scientific data to prove what the city officials said, we all were satisfied through observing the community initiatives and efforts which were put to bring their normal lives back again.
Howerver, as the official of governmental disaster management agency expressed to the team, the re-establishment of a reliable but simple communications systems to rubost situational awareness capability of first responders at the time of disaster is something the government in Philippines requires to work on from now on.
The team provided some insights of the advantages of having a mobile communications van instead of having a stationary field level command and control facility. We trust that "MOBILE" is a key word in disaster management.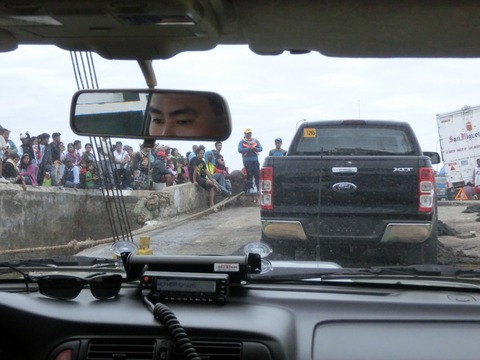 We landed at the Iloilo port from Bacolod, Philippines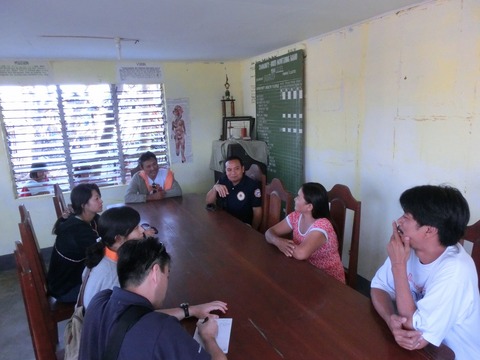 Discussion with community leaders in the areas our medical assitance team served in Nov. 2013